Cardio Workout Program
Best Cardio Workout Program for Fat Loss
Experts are dead wrong about the best cardio workouts for fat loss. In fact, you'll be shocked to learn that long, slow boring cardio programs do not help men and women lose belly fat…even if they do hundreds of hours of cardio per year.
The truth is that cardio is lame. It's a big bad joke. It's a complete waste of time. But the thing is that YOU knew that. Deep down inside you wondered, "why isn't this cardio exercise program helping me burn fat?"
So many men and women like yourself have spent hundreds of hours doing cardio workouts but getting no results, it just didn't seem fair. In fact, in one research study, subjects did over 300 hours of cardio and lost only 5 pounds. That's terrible! Yet, it truly represents the average person's experience with cardio.
Try one of the most effective Turbulence Training workouts for FREE!
Enter your name and email to receive your FREE Report.
Be sure to check your "bulk", "junk", or "spam" folders, as emails occasionally get mistakenly filtered.
Your email will NOT be sold or rented. Turbulence Training is a Spam-Free website.
In another study, women did 40 minutes of steady-state aerobic exercise three times per week for at least 12 weeks, but to their dismay, they didn't lose belly fat! On the other hand, there was a shorter, better workout that was best for fat loss.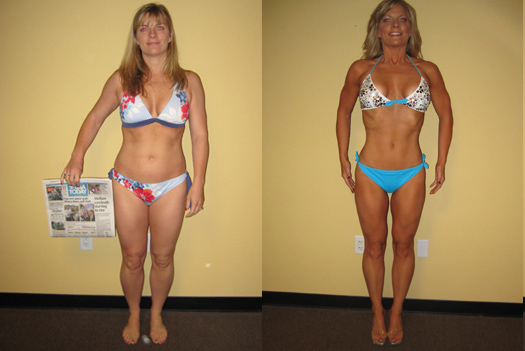 Have you ever heard of interval training? Interval training is the exercise that is going to help you lose inches, burn belly fat, and get lean. It will give you the results you deserve. Interval training is the secret to your success.
And interval training is very simple to do, just like the easiest cardio workout program. All you need to do is start with a warm-up, just like you would in a cardio session. Build up the intensity over 3-5 minutes (and do this after your resistance training).
Once you have done a thorough warm-up, you'll alternate between periods of hard exercise (at a pace slightly harder than your normal cardio intensity) and periods of easy exercise (at a pace that is easier than your normal cardio intensity).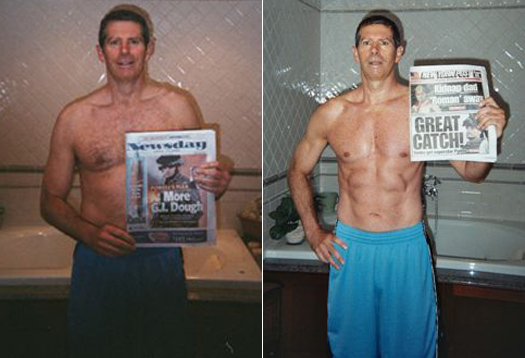 Let's take a beginner for example. If you can walk on a treadmill and do a cardio workout program at about 3.0mph for 45 minutes, then you will do interval training at 3.5mph for 1 minute and recover at 2.5mph for 1 minute.
By alternating between the hard and easy exercise for about 6 intervals, you'll do that for 12 total minutes followed by a cool-down. At most, your workout will take 21 minutes, a lot less than a typical long, slow cardio session.
Yet despite being shorter, and more enjoyable, the interval training program will result in better fat burning results. It's almost like magic. Just wait till you try your first interval training session.
Interval training is better than traditional cardio exercise because it is over before you know it, and it's fun. Plus, there are dozens of ways that you can do interval training, and you don't necessarily need to use a treadmill, bike, or elliptical machine.
In the Turbulence Training fat loss workouts, you might use bodyweight circuits for interval training, or kettlebells, or you might even go outside and use hill walks or sprints. You can row, cycle, or swim. You can even play sports as your interval training.
That's a lot better than doing a long, slow, boring cardio workout program that doesn't work. Try the Turbulence Training interval training workouts today to burn fat fast.
| | |
| --- | --- |
| | WOMEN: Click here to discover the truth about cardio for fat loss, and why the two components of short, burst exercise workouts have been scientifically proven to better for fat loss and losing your belly fat. |
| | MEN: Click here to uncover the secrets of short workout you can do to build muscle and burn fat at the same time, all while getting in and out of the gym in under 45 minutes only 3 times per week, so that you can get on to more important things in your life. |
Related Articles:
Fat Loss - How to Lose Belly Fat? | Lose Abdominal Fat | Fat Loss Nutrition | How to Lose Stomach Fat? | Weight Training Fat Loss | Bodybuilder Fat Loss | Fat Loss Mistakes | 3 Secrets to Lose Stomach | Core Workouts for Fat Loss | How to Lose Lower Ab Fat? | Body Fat Loss | Bodybuilding Fat Loss | The Best Fat Loss Workout | Lose Thigh Fat | Exercise Lose Fat | Fat Loss Diet | Natural Fat Loss | Lose The Fat | Lose Belly Fat | Fat Loss | Lose Body Fat Fast | Lose Stomach Fat | Fat Loss Cardio | Fat Loss Workout | Lose Fat Chest | Loose Stomach Fat | How to Lose Belly Fat? | Fat Loss Exercises | Fat Loss Programs | How to Lose Body Fat? | How to Lose Fat? | Fat Loss Exercise | Fat Loss Tips | Fat Loss Workout Routines | Healthy Fat Loss | Lose Fat Build Muscle | Fat Weight Diet | Loose Fat | Lose Fat | Lose Weight Fat | Lose Fat Diet | Lose Fat Quick | Fat Loss Muscle | Fat Loss Program | Lose Fat Quickly | Belly Fat | How to Get Rid of Belly Fat? | Lose Belly Fat Fast | Best Way to Lose Belly Fat | Fat Stomach | Lose Belly Fat Women | Fitness Circuit Training | Lose Belly Fat Diet | Stomach Fat Loss | Belly Fat Loss | Fat Reduction | Fitness Workouts | Cardio Workout Program | Cardio Workouts | Strength Training | Workout Routine | Strength Training for Women | Fitness Training | Reducing Belly Fat | Losing Fat