Burning Belly Fat
15 Minute Workouts That Are Burning Belly Fat
What can you do in just 20 minutes to burn belly fat? If you think you need to do long, slow, boring cardio workouts of 45 minutes or more, you are WRONG! You can lose stomach fat in just a few minutes of exercise.
Steven, one of my clients, didn't believe me. "There's no way that Annie, my wife, and I can lose fat in just 15 minutes," he said. "Ten years ago, before we had kids, we had to jog almost an hour a day just to keep the weight off."
But recent research, and my 11 years of training men and women with short, burst fat loss exercises, proves that you can burn belly fat in half the time - if not less!
Steven and Annie were skeptical, but they were making a big mistake, thinking that you had to do a lot of light exercise to burn fat. That's not the case. If you work smarter, you can get your workouts done faster, saving you hours of time each week, PLUS you'll get more results.
Try one of the most effective Turbulence Training workouts for FREE!
Enter your name and email to receive your FREE Report.
Be sure to check your "bulk", "junk", or "spam" folders, as emails occasionally get mistakenly filtered.
Your email will NOT be sold or rented. Turbulence Training is a Spam-Free website.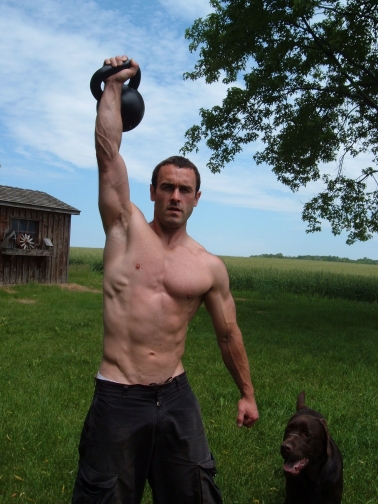 And Steven and Annie were also thrilled when they found out they could train in the comfort of their own home. Of course, that just made them even more skeptical. So I invited them over to my home gym for a workout.
Just prior to training Steven, I stumbled across a new perfect total body workout system that takes only 15 minutes to get you burning belly fat. It involves supersets, circuits, total body exercises, and what I call, "turbulence training".
Now I've been using Turbulence Training for years, since 1998, to incinerate stomach fat from my client's bodies, but this little system I used with Steven and Annie is new, and I call it my "Turbulence Training 15-Minute Depletion Workouts".
You see, 99% of personal trainers have it all wrong. They think you need to focus on burning fat during your workout, when the best way to flatten your tummy is to reverse that mindset, and focus on burning as many carbohydrates as possible.

But I don't want to confuse you with all the technical mumbo-jumbo that goes into a structured, professionally designed fat loss workout. Let's just look at the results.
Steven and Annie showed up at my place at 7:40am. We did a quick total body warm-up for 5 minutes, and then got into the 15-minute depletion circuit.
Steven started with kettlebell swings, while Annie did medicine ball wood choppers for a full 30 seconds. When the timer went off, they immediately dropped to the ground and did pushups for 30 seconds. Annie could only do 13 seconds of pushups, so she held a plank for her abs for the rest of the time.
When the timer beeped, they were up and doing bodyweight squats for 30 seconds, then mountain climbers for 30 seconds (Annie used side planks instead), and then 30 seconds of lunges.

There was no rest between exercises, and no rest between circuits. It was total body muscle energy depletion but because of the breaks and switch-ups, it was fast, fun, and effective.
Steven and Annie were shocked and even a little disappointed when the final beep went off. "I just want to keep burning belly fat!" Steven said. Annie looked at him a little funny, thanked me for the workout, and went off to do a bit of cool-down walking and stretching, but thanked me later for her flat tummy.
| | |
| --- | --- |
| | WOMEN: Click here to discover the truth about cardio for fat loss, and why the two components of short, burst exercise workouts have been scientifically proven to better for fat loss and losing your belly fat. |
| | MEN: Click here to uncover the secrets of short workout you can do to build muscle and burn fat at the same time, all while getting in and out of the gym in under 45 minutes only 3 times per week, so that you can get on to more important things in your life. |
Related Articles:
Fat Burning | Best Fat Burning Exercises | Fat Burning Cardio | Fat Burning Nutrition | Fat Burning Workout | Fat Burning Workouts | Fat Burning Diet | Fat Burning Exercise | Fat Burning System | Fat Burning Tips | Interval Training for Fat Burning | Top 5 Belly Fat Burning Cardio Myths | 5 Simple Fat Burning Nutrition rules | Fat Burning Exercises | Best Fat Burning Workout | Fat Burning Foods | Fat Burning Techniques | Fast Fat Burning | Fat Burning Secrets | Fat Burning Workout for Women | Fat Burning Workouts for Women | Circuit Training Workout | Cardio Routine | Burning Belly Fat | Fat Burning Cardio Workout | Work Out | Best Cardio Workout | Fat Burning Work Out | Workouts | Fat Burning Cardio Workouts | Fat Burning Workout Routine | Fat Burn Zone | Stomach Fat Burn | Reduce Belly Fat | Cardio Exercise | Cardio Workout Routines | Fat Burning Diets | Fat Burning Tips | Fat Burning Workout Routines | Fat Burning Food | Target Heart Rate Fat Burn | Workout Programs | Body Fat Burning Workouts | Burning Fat Calories | Fat Burning Recipes | Burning Body Fat | Fat Burning Supplements | Best Fat Burning Cardio | Best Fat Burning Exercise | Cardio Routines | Fat Burning Zone