Best Way to Burn Body Fat
Forget about long slow cardio workouts if you want the best way to burn body fat. Today, you're going to discover how to change your nutrition and exercise habits so you have more energy and confidence while saving time, money, and losing fat.
We're going to go over the #1 rule for nutrition, the #1 best way to exercise with a unique workout system that only requires 45 minutes three times per week, and the #1 biggest secret needed for success when you are trying to lose fat.
There is no reason to go to extremes with dieting or exercise…you don't need to spend hours in the gym and you don't need to give up all good foods for the rest of your life.
Instead, all you need a simple little system…and the system we'll look at today is all about using baby steps to improve - no matter what level you are at.
Try one of the most effective Turbulence Training workouts for FREE!
Enter your name and email to receive your FREE Report.
Be sure to check your "bulk", "junk", or "spam" folders, as emails occasionally get mistakenly filtered.
Your email will NOT be sold or rented. Turbulence Training is a Spam-Free website.
The best way to burn body fat requires the right nutrition plan. And the #1 diet rule is to eat fewer foods from a bag or a box, and eat more whole, natural foods such as fruits, vegetables, and raw nuts.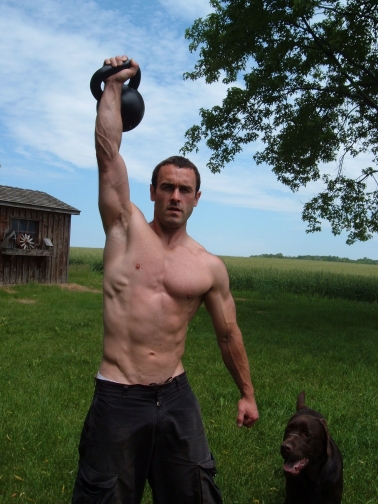 In fact, research shows that adding raw nuts, like almonds, to your diet helps you lose more weight than if you stuck to plain old complex carbohydrates like bread.
So your goal is to eat more fruits, vegetables, and raw nuts. But how can you do that? It's easy. Start by adding a piece of fruit to your breakfast in place of a piece of toast. Or add vegetables to your scrambled eggs to make an omelet.
At snack times, don't eat donuts or bagels. Instead, have a big crunchy apple. At lunch, add extra salad and eliminate French fries, chips, or pretzels. For dinner, add more vegetables and reduce the amount of mashed potatoes you eat.
And there's one secret to being able to do all this. You must plan, shop, and prepare your food in advance. Don't wait till the last minute to figure out your meals. On the weekend, do all the planning, shopping, and food preparation.
Your diet is the best way to burn body and is the biggest factor in fat loss, so follow that plan and you'll lose 5-10 pounds this month. After that, make sure you are following a proven fat loss program like Turbulence Training.
The #1 way to exercise is with short workouts done at a harder pace (higher intensity). If you are a beginner, start with easy bodyweight exercises you can do lying on the ground, such as planks, hip extensions, ball leg curls, and pushups.
You don't need to do long, slow cardio to lose weight. That's not the best way to burn body fat. Do interval training instead. That's where you alternate between hard exercise and easy exercise. Research shows that 20 minutes of interval training is better than 40 minutes of cardio when it comes to burning belly fat.

And finally, the biggest secret to weight loss success is social support. That means you need to surround yourself with positive folks who will encourage you and help you stick to your diet and exercise.
So those are the three keys to fat loss success. And you'll get all of those in the Turbulence Training for Fat Loss System.
| | |
| --- | --- |
| | WOMEN: Click here to discover the truth about cardio for fat loss, and why the two components of short, burst exercise workouts have been scientifically proven to better for fat loss and losing your belly fat. |
| | MEN: Click here to uncover the secrets of short workout you can do to build muscle and burn fat at the same time, all while getting in and out of the gym in under 45 minutes only 3 times per week, so that you can get on to more important things in your life. |
Related Articles:
Burn Fat | 3 Ways to Burn Belly Fat | How to Burn Fat? | Burn Fat Build Muscle | Exercises That Burn Fat | Burn Fat Gain Muscle | Burn Tummy Fat | Diet That Burns Fat | How to Burn Belly Fat? | Foods That Burn Fat | Best Way Burn Fat | Workouts That Burn Fat | Workout Routines | Burn More Fat | Quickest Way to Burn Fat | Belly Fat Burn | Best Ways to Burn Fat | Burns Belly Fat | At Home Workouts | Weight Training | Cardio Burn | Burn Fat Quickly | Heart Rate to Burn Fat | At Home Workout | Cardio Workout | Best Way to Burn Body Fat | Running to Burn Fat | Circuit Training Program | Best Fat Burn | Fat Burner | Burns Fat | Burn Fat Exercises | Burn Fat Feed Muscle | Burn Fat Faster | Build Muscle and Burn Fat | Burn Body Fat | Cardio Workout Routine | Fat Burn Diet | The Best Way to Burn Fat | Best Exercise To Burn Fat | Foods Burn Fat | Muscle Burns Fat | Ways to Burn Fat | Circuit Training Exercise