Now You Can Access Craig Ballantyne's Hidden Vault of Revolutionary Turbulence Training Workouts That Are Proven to Burn Stubborn Belly Fat and Melt Inches of Jiggly Fat Off Your Body Forever!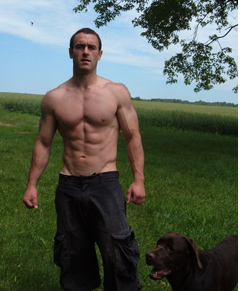 Craig's Six Pack Abs Sculpted with
Turbulence Training

Hi, I'm Craig Ballantyne, Men's Health magazine fitness expert and creator of Turbulence Training.
You've stumbled across my SECRET vault of Turbulence Training programs that have helped thousands of men and women just like you burn stubborn belly fat, and lose inches and inches of ugly fat from their bodies.
I'm here to tell you that you don't need to do boring cardio or hundreds of useless crunches in order to lose fat and get six pack abs.
Are you ready to discover all of the Turbulence Training Monthly Workouts?
Programs by Year