At Home Workout
3 Secrets to Burn Fat with an At Home Workout
Paul and Lynn were sick of going to busy gyms and fighting other sweaty members for equipment. They just wanted an at home workout they could do in the comfort of their extra room at home.
They also had two young children and didn't have time to be driving to and from the gym in order to do a 90 minute fat burning workout, so when I showed them how to do a complete fat loss workout at home in 45 minutes, they were thrilled!
The first secret I showed them was that interval training was better than cardio for burning belly fat. Both Paul and Lynn had spent years brainwashed into thinking that 30 minutes to an hour of cardio per day was necessary for fat loss.
However, after their first interval training workout at home, they were hooked. We used a stationary bike, because it was easy, affordable, safe and effective. You can also use any other piece of cardio equipment or you can do intervals outside.
Try one of the most effective Turbulence Training workouts for FREE!
Enter your name and email to receive your FREE Report.
Be sure to check your "bulk", "junk", or "spam" folders, as emails occasionally get mistakenly filtered.
Your email will NOT be sold or rented. Turbulence Training is a Spam-Free website.
Paul and Lynn had a nice summer cottage and often Lynn would do total body circuit training outside in place of interval training using the exercises in her Turbulence Training program while Paul watched the kids.
Paul would train at night, and he was one of the few clients I ever trained after supper, but it was great for him to exercise at home after the kids went to bed. He had a simple set-up in his basement and all we needed were dumbbells and his bodyweight.
That's secret number two - you don't need a lot of equipment to exercise and burn fat at home. Heck, you don't need any equipment at all to lose belly fat.
Here's a sample at home workout that requires little or no equipment. First, start with prisoner squats, pushups, split squats, and stick-ups to warm-up your body, muscles, and joints for harder exercises ahead.
Next, do your toughest exercises. This might include jumps (if you are on a soft surface and you are athletic and can land with proper form), a tough pushup version (spiderman, decline, or elevated pushups), some type of rowing exercise if you have access to a bar or dumbbell, and finally, a forward lunge or step-up.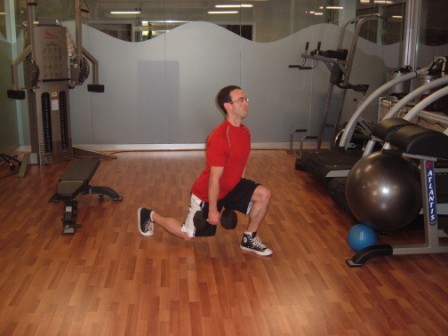 None of those require fancy, expensive equipment. You can get powerblocks (that's what Paul had) so you can easily adjust the weight, or you can even get a kettlebell which is another great, inexpensive tool to exercise at home.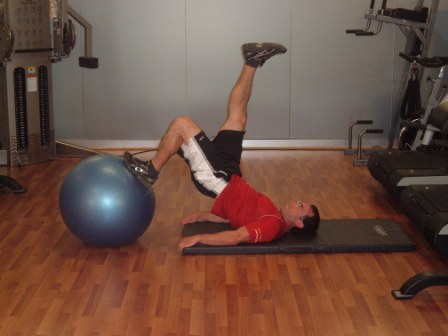 And at $20, everyone can afford an exercise ball for your home. Even I have one in my tiny condo, and I do leg curls, hip extensions, ab rollouts, and jackknives with it at least twice per week in my at home workouts.
Finally, the third secret is diet. It's the most important part of fat loss, and when Paul and Lynn finally understood that, they were able to lose fat fast.

So if you want to burn fat at home with fast workouts, you can do it for cheap. You don't need a giant weight machine or even a treadmill. All you need are those 3 fat burning secrets.
| | |
| --- | --- |
| | WOMEN: Click here to discover the truth about cardio for fat loss, and why the two components of short, burst exercise workouts have been scientifically proven to better for fat loss and losing your belly fat. |
| | MEN: Click here to uncover the secrets of short workout you can do to build muscle and burn fat at the same time, all while getting in and out of the gym in under 45 minutes only 3 times per week, so that you can get on to more important things in your life. |
Related Articles:
Burn Fat | 3 Ways to Burn Belly Fat | How to Burn Fat? | Burn Fat Build Muscle | Exercises That Burn Fat | Burn Fat Gain Muscle | Burn Tummy Fat | Diet That Burns Fat | How to Burn Belly Fat? | Foods That Burn Fat | Best Way Burn Fat | Workouts That Burn Fat | Workout Routines | Burn More Fat | Quickest Way to Burn Fat | Belly Fat Burn | Best Ways to Burn Fat | Burns Belly Fat | At Home Workouts | Weight Training | Cardio Burn | Burn Fat Quickly | Heart Rate to Burn Fat | At Home Workout | Cardio Workout | Best Way to Burn Body Fat | Running to Burn Fat | Circuit Training Program | Best Fat Burn | Fat Burner | Burns Fat | Burn Fat Exercises | Burn Fat Feed Muscle | Burn Fat Faster | Build Muscle and Burn Fat | Burn Body Fat | Cardio Workout Routine | Fat Burn Diet | The Best Way to Burn Fat | Best Exercise To Burn Fat | Foods Burn Fat | Muscle Burns Fat | Ways to Burn Fat | Circuit Training Exercise