Craig, give me all you've got!
Imagine Getting EVERY Powerful Fat
Burning, Muscle Building Turbulence
Training Workout - and All Workouts
for the Next 12 Months - For
Less Than $1.44 Each

Dear TT Reader,
If you want VIP access to the best fat burning and muscle building workouts that give you the option of training with dumbbells one month and bodyweight exercises the next month, then you're about to discover an incredible deal that will give you the ability to pick and choose from over 137 Turbulence Training workouts at your leisure.

(PLUS, you'll get access to the 15 new workouts I'll create over the next 12 months.)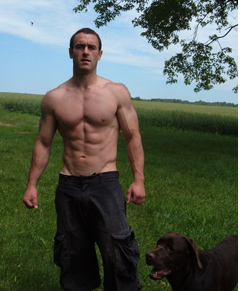 Six Pack Abs Sculpted with
Turbulence Training for Fat Loss

This incredible opportunity to access the complete Turbulence Training workout and online video vault for only pennies per workout is exclusive to TT VIP readers only.

In the Ultimate Platinum Turbulence Training Deal you'll get access to all the Turbulence Training workouts and online videos, AND you'll be able to ask all your fat loss and nutrition questions on the Discussion Forums.

A One Year Platinum Turbulence Training package normally sells for $297, but with this special Ultimate Platinum Turbulence Training offer you'll get all 137 workouts for less than $1.44 each.


Here are just five of the NEW programs you'll be getting over the next 12 months:

1. January 2014's "Guru-Level Fat Loss" for Maximum New Year's Results
2. TT Thermogenic 30 3.0 <== Back by popular DEMAND
3. 21st-Century Diet Tricks Video - Craig Reveals Science Behind Eating for Fat Loss
4. TT Bodyweight Cardio 6.0
5. TT DB Mass at Home 2.0 - March 2014 Guaranteed
And you'll have IMMEDIATE ACCESS to the following main Turbulence Training programs that I started creating as far back as 2003:

1. Turbulence Training for Fat Loss – The Main 24-Week TT Program
2. Turbulence Training 6-Month Bodyweight Manual
3. TT Bootcamps – 21 Bootcamp Workouts
4. TT Bootcamps 2.0 – 31 Bootcamp Workouts
5. 31 Interval Training Workouts
6. Turbulence Training for Abs 12-Week Program
7. TT Bodyweight Abs 4-Week Bonus No-Equipment Workout
8. TT for Mass
9. TT for Women Original 12-Week Program
10. The Original Get Lean Manual
11. The Original Executive Lifestyle Manual
12. Turbulence Training Hotel Room Workouts 8-Week Program
13. TT 30-Days Maximum Fat Loss Workout
14. TT Clash of the Titans
15. TT Clash of the Titans 2
16. TT Clash of the Titans 3
17. TT Superchargerz Techniques
18. TT Gauntlet
19. TT Gauntlet 2
20. TT Transformation
21. TT Transformation 2
22. TT Bodybuilding
23. TT Bodyweight Bodybuilding
24. TT Bodyweight Bodybuilding 2
25. 3-Minute Arms
26. TT 6-Minute Abs
27. TT Football Field 444 Workout
28. Rugby Manual
29. TT Bodyweight Cardio 1000
30. TT Abs 1000
31. The Simple Way to Lose Weight
32. Beginners Guide to Fat Loss
33. TT Fantastic 400 Bodyweight Workout
34. TT Clash of the Super Villains
35. TT Xtreme Depletion
36. 24-7 Fat Loss Workouts
37. Turbulence Forever
38. Turbulence Rises
39. TT Xtreme Deeper Depletion 2K12
40. TT Bootcamps 3.0 – Metabolic Resistance Training Bootcamps
41. TT Meatheads: Off-Season Muscle Building
42. TT Home Workout Revolution Workouts & Videos
PLUS, you'll get instant access to ALL of the Turbulence Training Monthly Workouts that I started creating way back in September of 2005:

1. September 2005 – TT Fat Loss 2005
2. October 2005 – TT Original Bodyweight 4-Week Workout
3. November 2005 – TT Barely Legal Mass Building
4. December 2005 – TT Holiday Fat Loss
5. January 2006 – TT 2K6: Fat Loss for a Busy Gym
6. February 2006 – TT Fusion
7. March 2006 – TT 15 Pounds of Muscle in 8 Weeks Workout
8. April 2006 – TT for Athletes
9. May 2006 – TT Mass Building Fusion
10. June 2006 – TT Hardcore 2K6
11. July 2006 – TT Summertime Bodyweight
12. August 2006 – TT Women 4-Week Workout
13. September 2006 – TT for Muscle
14. October 2006 – TT DB-BW Fusion
15. November 2006 – TT Female Strength 8-Weeks to Her First Chin-up
16. December 2006 – TT 10 Minute Workouts
17. January 2007 – TT 2K7 Fat Loss Workout
18. February 2007 – TT Unilateral Fat Loss
19. March 2007 – TT Perfect 10 Program
20. April 2007 – TT Mass Building @ Home
21. May 2007 – TT 300 Fat Loss Workout
22. June 2007 – TT Synergy Fat Loss
23. July 2007 – TT Advanced Bodyweight Exercises
24. August 2007 – TT KB-DB-BW Fusion
25. September 2007 – TT For Abs 4-Week Workout
26. October 2007 – TT Bodyweight 500
27. November 2007 – TT Gain Muscle & Lose Fat
28. December 2007 – TT 12 x 12-Minute Workouts
29. January 2008 – TT2K8 Fat Loss
30. February 2008 – TT Circuit Training
31. March 2008 – TT Bodyweight 1000
32. April 2008 – TT for Amazing Lower Abs
33. May 2008 – TT Big 5 Fat Loss Circuit
34. June 2008 – TT BW 30-Minute Circuit
35. July 2008 – TT DB-BW Fusion 2008
36. August 2008 – TT Hot Zone Workout
37. September 2008 – TT For Meatheads (The legend begins)
38. September 2008 – TT Female Bodyweight Bodysculpting
39. October 2008 – TT Bodyweight Cardio
40. November 2008 – TT Meatheads II
41. November 2008 – TT BW Cardio V. 2.0
42. December 2008 – TT Medicine Ball Workouts
43. January 2009 – TT 2K9 Fat Loss
44. February 2009 – TT Buff Dudes-Hot Chicks (Most popular TT workout ever)
45. March 2009 – TT March Madness Circuits
46. April 2009 – TT AAA Abs
47. May 2009 – Turbulence Training Reformed Meatheads (TT Meatheads III)
48. May 2009 – TT 101 for Beginners
49. June 2009 – TT Depletion Workouts
50. July 2009 – TT Reconstruction
51. August 2009 – TT Meatheads IV: Get Lean & Jacked
52. August 2009 – TT Mini BW Circuits
53. TT September 2009 – TT European Workout
54. October 2009 – TT Fusion 2K9 Workout
55. November 2009 – TT Kettlebell Kickstart
56. December 2009 – 15-Minute TT Express Workouts
57. January 2010 – TT 2K10 Fat Loss Workout
58. January 2010 – TT Total Torso Training
59. February 2010 – TT Adrenaline
60. February 2010 – TT 15-Minute Kettlebell
61. March 2010 – TT Big 6 Circuit
62. April 2010 – TT Addiction
63. May 2010 – TT Hardcore 2K10
64. June 2010 – Bodyweight Cardio 3
65. July 2010 – TT Meatheads V
66. July 2010 – TT Hardcore 2K10 Workout Program
67. August 2010 – TT Dumbbell Depletion
68. September 2010 – TT Meatheads VI: 4x4
69. October 2010 – TT Resistance Evil
70. November 2010 – TT Boost Your Bench Press System
71. December 2010 – TT Hybrid Trisets System
72. January 2011 – TT 2K11 Fat Loss
73. February 2011 – TT Ballantynes Day Muscle Massacre
74. February 2011 – TT Total Torso Training 2K11
75. March 2011 – Turbulence Training Fat Loss Switch
76. April 2011 – TT SuperChargerz Workout
77. May 2011 – TT Metabolic Resistance Training
78. June 2011 – TT Meatheads Lucky #7
79. July 2011 – TT for Buff Guys and Hot Gals
80. August 2011 – TT for Abs 2K11
81. September 2011 – TT Super 6's
82. October 2011 – TT Metabolic Finishers
83. November 2011 – TT Bodyweight Cardio 400
84. December 2011 – TT 15-Minute MRT Workout
85. TT 2K12 – The End of Your Belly Fat As We Know It
86. January 2012 – TT Meatheads – Muscle-MRT
87. February 2012 – TT Metabolic Muscle Massacre – By Braigz CallEntyne
88. March 2012 – TT Metabolic Madness Circuits
89. April 2012 – TT Adventure Race Training
90. May 2012 – TT Metabolic Resistance Training 2.0
91. June 2012 – TT Bodyweight Cardio 5
92. July 2012 – TT Backyard Body Fat Burning Workouts
93. August 2012 – TT O-Games for Gold Medal Fat Loss
94. September 2012 – TT Thermogenic 30
95. Ocotber 2012 – TT Metabolic Havoc
96. November 2012 – TT Meatheads 100 Rep Challenge
97. December 2012 – TT 20-10 Revolution
98. January 2013 – TT 2K13 Extreme Fat Loss
99. February 2013 – TT Metabolic Monsters
100. March 2013 – TT Meatheads 9: Spring Training
101. April 2013 – TT CBS Abs
102. May 2013 – TT Meatheads 5X5
103. June 2013 – TT Grindhouse
104. July 2013 – TT Summit 2K13
105. August 2013 – TT Summer 60: 101 Reasons to Hate Craig
106. September 2013 - Turbulence Training 2.0
107. October 2013 - TT Meathead Pump
108. November 2013 - TT Gain Muscle and Lose Fat 2.0
109. December 2013 - TT 4-Minute Miracles (includes follow-along videos!)
110. TT Guru-Level 40-Minute Fat Loss
111. February Advanced Fat Loss - (Now available!)
112. TT DB Mass at Home - Due out Feb 26th
113 - April 2014 - To be announced shortly!

And finally, you'll also have instant access to these TT Nutrition Bonuses:

TT Simple Nutrition
31 Blender Drink Recipes
Dr. Chris Mohr's Fat Loss Nutrition Bonus
Isabel De Los Rios' Advanced Abdominal Nutrition Guidelines

All this for only $197 - saving you hundreds of dollars if you order today.

"What I appreciate most about Craig's system is its simplicity. I am now spending less time in the gym than before and getting my best results ever. Of course, although the TT workouts are intense, fun, and incredibly effective, they were only one of several contributing factors to my success. During my 12 week journey I lost 15.5 lbs, inches off everywhere, and 5.3% body fat."
Emily Johnson
"I began Craig's program quite skeptically. But I can say that I am pleasantly surprised at how much I enjoy it. It was the 4-minute sessions that interested me at first, but it wasn't long before I was starting to move on with the 10-minute series or both. I know the program says to do them every other day, but it is really hard to not do them every day! I feel good about myself and this program, and I am totally amazed about that."
Dorothy Holfeld
"As of today, I'm under 220... Lost 30 lbs with TT! Thanks for the help and encouragement. I love the website. Super intuitive and easy."
Sean Goldsmith
"Hello Craig I don't even know how I found out about your program But I am on my 2nd week and loving it. Just did my second workout of the series Workout #6 on the 20/10 program.. I LOVE LOVE IT. Thank you for your Inspiration."
Darelyne Heacock
"Yes, the workouts don't waste my time (which is at a premium with two little kids), and they are effective. Also, speaking as a massage therapist, I find that they are less likely to cause overuse injuries than p90x or "homemade" workouts that many of my clients have done."
Jill Fisher
"Hey Craig, I've been a member since 2009 or so. I have the majority of your turbulence training workouts and have lost close to 50 pounds thanks to you. I just signed up to TT 2.0 to try the follow along workouts. I'm already seeing where I've been slacking as far as rest periods go. I really think you're onto something great."
Alexander Vlachos
"It works! After trying everything else this works and its easy to follow, straightforward guide and fantastic workouts that constantly challenge and shock the body."
Vicky Owens
"I recommend Turbulence Training. I have done P90X 4 times in 3 years and Insanity 2 times. I'm 55 and I thought Insanity was doing more damage to me than good and I wanted to try a shorter workout. I received the workouts and I watched a few of them and thought this won't be that bad. I wasn't in too bad of shape so I started at the Intermediate workout. Well, it was an awesome workout!!! You get a lot in a 30 minute workout!! I had a TRX I hadn't gotten to use yet and it really hits a lot of muscles. I just started month 2 with Advanced 2K3 and it's a step up from Intermediate! Wow!! I highly recommend this workout package!!"
Marty Shuttleworth
"Craig, the TT membership is amazing. I'm still surprised at how quickly I get a response to any question. Its incredible that for one very reasonable price TT members get access to all of your previous workouts and all of your new ones for an entire year. Talk about overdelivering!"
Mickey Glick
"Craig, I want to thank you for the continuing education I am receiving by being a TT member. I get the best workouts of my life all in a small area of my basement using the Turbulance Training manuals."
Gary Schenkelburg, Ohio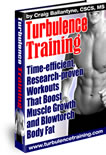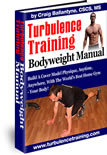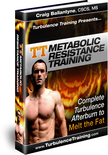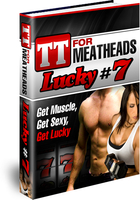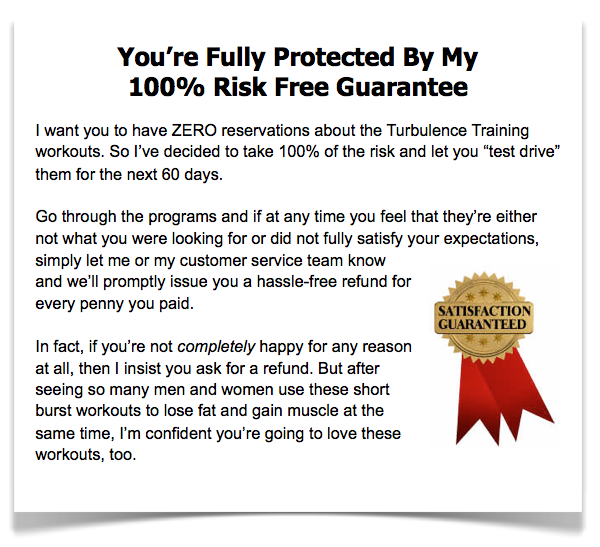 Helping you build muscle and burn fat at the same time,

Craig Ballantyne, CTT
Certified Turbulence Trainer
Author, Turbulence Training

PS - If you want to lose fat and build muscle with almost any equipment, along with all of my workouts for only $197 - a savings of OVER 33% - then grab this offer today because this special offer is only available for a limited time!

PPS - Your results are guaranteed by my 100% money back promise. If you aren't satisfied with your results from the program, just email us and let us know at support@turbulencetraining.com and you'll be refunded your $197 before the end of the 60-day period.